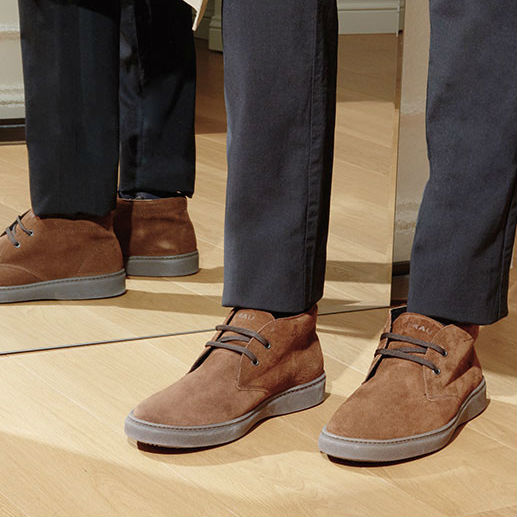 Made in Italy: a slogan for FRAU. Since 1952 FRAU have produced men's and women's shoes for those who are first looking for quality and comfort without sacrificing fashion.
FRAU produces over one million pairs of shoes every year in its own factories, one in S. Giovanni Ilarione and the other in Montecchia di Crosara, in the province of Verona and specifically in a region internationally known for its shoe production and the high level of qualified staff. The history of six decades of production, has given to FRAU a solid and strong leadership in the markets.
The shoes are being sold by a wide network of specialized stores throughout Italy and have gained a wide customer base to other European countries such as Switzerland, Spain and Greece.
back