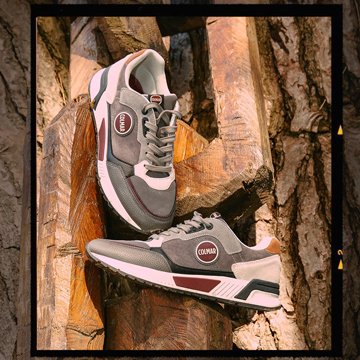 Colmar : Sport and style since 1923
For Colmar, the Fall/Winter 2016 season is all about moving forward and innovation. The restyling of their logo has set them on the road to an exciting new era of change, while remaining faithful to over 90 years of history that have shaped their DNA.
The new logo marks a return to their origins, with proportions and geometries reminiscent of the 1948 logo, enhanced with an innovative, dynamic attitude and a touch of elegance.
COLMAR MEANS SPORT
"Sports do not build character. They reveal it."
Right from the early days, Colmar established a bond with the world of sport, and in particular skiing, an individual discipline practised in some unforgettable settings. The sense of challenge and dedication and the consistent effort that drives continuous improvement, typical of skiing, are also part of the philosophy underlying their approach to work and way of life.
COLMAR MEANS STYLE
"Style is the mark of what you are in what you do"
Style is a strong, ineffaceable indication of personality, shaped by what we are and how we understand the world. Italian creativity, a passion for research and a vocation for technology shape the Colmar character, evident in every item they design and the embodiment of a style honed by years of experience, innovation and success.
COLMAR MEANS INNOVATION
"Details make perfection, and perfection is not a detail"
Innovation, research and close attention to detail are the key to Colmar product development. This approach is enhanced by the close cooperation the company has developed over the years with professional sportsmen and women and the research they conduct in hand in hand with them, gathering advice, feedback and ideas.
COLMAR MEANS HISTORY
"The best things are achieved only with the utmost passion"
Colmar's aim since day one has always been to produce products that combine state-of-the-art technical research with comfort and style.
back